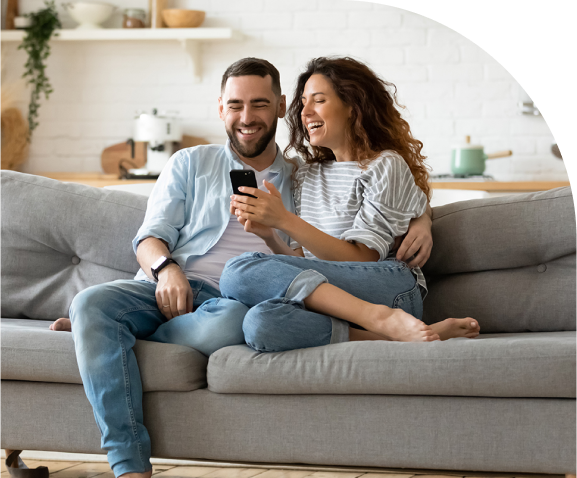 How does Rhino guarantee my lease?
If you don't qualify for a lease on your own, Rhino steps in as a guarantor—providing your property owner additional coverage. You pay a smaller fee. Your property owner is happy.
How does Rhino's guarantor coverage work?
With guarantor coverage, Rhino meets your property owner's requirements. This gives them confidence that rent will be paid, if you fail to do so.
Coverage:

Meet your property's requirements
Pricing:

Personalized to your situation
Payment:

Flexible options like credit or debit
Support:

Renter support agents available for you
Trusted in 2.5M Homes Nationwide
Rhino is America's security deposit platform
It has been such a financial burden lifted allowing us to focus on all of our other needs to get settled into our new place.

Ciara Lammes
Rhino helped us relocate to NYC from TX. In doing so, saved us about $10k in upfront costs (security deposit AND guarantor coverage).

Matthew C. Smith
I wish I had known about them for previous moves. Using Rhino definitely helped make my current move an easy and smooth process.

Natalie Brown
We're here to answer your questions.
Contact us for support
How does Rhino's guarantor coverage work?
Our guarantor coverage offers security deposit insurance and additional coverage in lieu of having a guarantor co-sign your lease. We work with your property owner to make sure your guarantor coverage meets their requirements.
What does the policy cover?
Our policies secure your home for the property owner in case of any damages or unpaid amounts, such as unpaid rent. If a loss is incurred during the course of your lease, you are still responsible for reimbursing Rhino for the approved claim amount.
How much does Rhino guarantor coverage cost?
Pricing is unique to each renter and is based on factors such as your security deposit amount, credit score, and more. Your pricing is displayed after your Rhino application is approved.
Am I eligible for Rhino?
Your credit score, required deposit amount, rental home's location, and prior claims history with Rhino are examples of factors that may impact your eligibility, pricing, or payment options. Any options you may be eligible for will be displayed after your Rhino application.
Do I get my payments back at the end of my lease?
Rhino's guarantor coverage replaces the need for a co-signer and your payments are not refunded at the end of your lease. Rhino fulfills the same requirement as your co-signer, but at a fraction of the cost.
See if your property partners with Rhino.